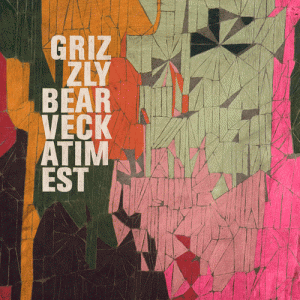 Band: Grizzly Bear
Release: 2009

1. "Southern Point" - Grade: 8.2 - Boring, yet slightly addicting because of its baroque pop/jangle elements.

2. "While You Wait For The Others" - Grade: 8.4 - Again, a very non-exciting track, but at the end it picks up significantly and finishes well.

3. "I Live With You" - Grade: 6.8 - Plain and maybe even cheesy. Sorry that I can't give any musical terms to describe how average this is.

4. "Foreground" - Grade: 8.7 - Good usage of the piano in the context of the song. Also, a strong vocal performance that screams "Bon Iver."

5. "Two Weeks" - Grade: 9.2 - Finally an end to slowness; more like the Grizzly Bear that I know and love.

6. "All We Ask" - Grade: 8.2 - Very lackluster.

7. "Fine For Now" - Grade: 7.9 - It takes four minutes for the song to actually get decent. Far...too...long.

8. "Cheerleader" - Grade: 9.4 - Nice little Vampire Weekend-esque beginning and a particularly listenable middle and ending.

9. "Dory" - Grade: 7.5 - Two minutes. TWO minutes. Far too long. And even after the two minute mark this doesn't impress me.

10. "Ready, Able" - Grade: 8.4 - Reminds me of a down-tempo, far from experimental High Places jungle tune.

11. "About Face" - Grade: 9.1 - Pretty cool guitar licks/percussion play.

12."Hold Still" - Grade: 7.7 - Thank God it's all over. Another slow song means I'm having trouble differentiating them.

Final Grade: 8.3 - Grizzly Bear played it safe this time around. With no particularly outstanding songs, the band certainly did not fail to disappoint in the "slightly above average" category. I wish the band lived up (or at the very least try to) to its previous "experimental" reputation.